FMD245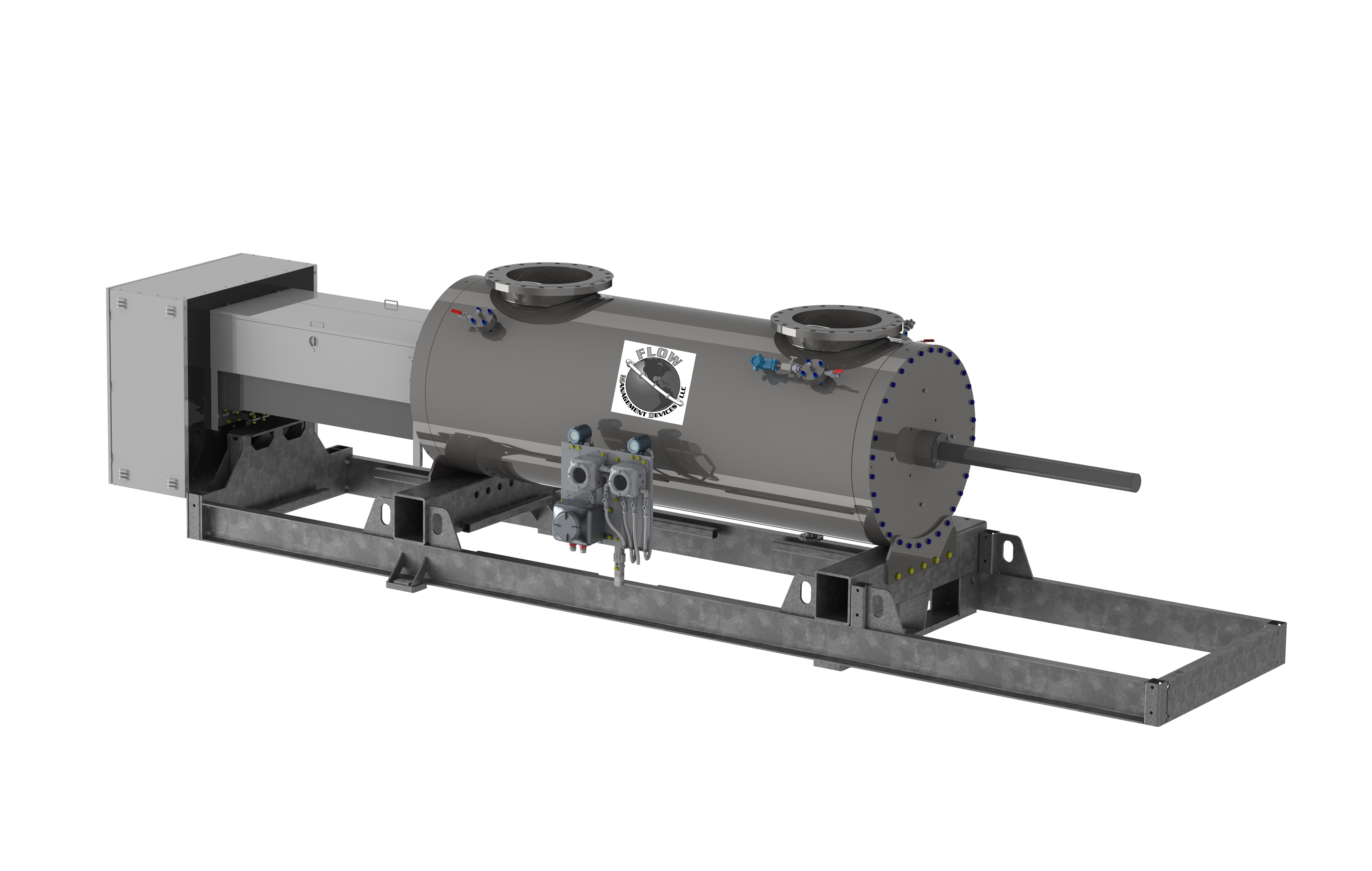 The FMD245 Small Volume Prover provides exceptional accuracy, exceeding the American Petroleum Institute (API) standard of 0.02%. Features include: a small footprint, low pressure drop and a turndown flow range of 1200:1.
The FMD245 has 24" ANSI B16.5 flanges on both the inlet and outlet. Flanges are 150#, please contact factory for higher pressure requirements.
Flow Ranges: Up to 24,500 GPM (35,000 BPH) (5,565 M3/HR) When sizing a flow meter for this prover, the maximum flow rate should be less than or equal to the maximum rate of the prover. All of our provers can operate at the maximum flow rates as specified. Nominal flow rates should be 80% of maximum, all application information should be verified with FMD and will vary due to the meter technology used in each application.
Specifications:
Repeatability

FMD Performance: ISO17025 Calibration lab exceeds 0.02% (water draw)

Uncertainty

Approximately: 0.005% (water draw)

Displaced Volume

Gallons
Litres
Primary
Secondary
Primary
Secondary
168
126
600
500

Pressure Drop

5 psi at max flow rate of each prover (calculated with water)

Standard Materials of Construction

304, 316 & Duplex Stainless
Features:
Download PDF Data Sheet Request Quote
Galvanized frame per ASTM A123/123M-02
Shock mounted isolation pads for independent drive and support
3 point installation for secure mounting on uneven surfaces
2" connection flanges for rapid draining
2" vents with check thermowell and pressure verification ports
Prover Interface Module (PIM) with advanced features
Our goal is 100% customer satisfaction: therefore, we provide the following services at no charge.
Four year warranty for parts (seals and seal changes are not included)
Training in our facility during Final Acceptance Testing

Final Acceptance Testing Includes: Water Draw, Hydrostatic & Dielectric Test

Free crating per ISPM-15 (Stationary only)
One day onsite startup and training
Certifications:
ISO 9001/2008
ISO 17025
CSA/US Class 1 Div. 1
CRN
ATEX
GOST (Russia)
Kazakhstan Metrology